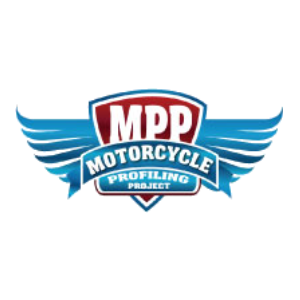 A quick reference guide to accessing public records in all 50 states.
Introduction
As the motorcycle rights movement across the country attempts to recapture their rights base by passing motorcycle profiling bills, fusion center, equal access bills and other legislation aimed at protecting the motorcycle culture a critical element in their successes has been establishing a pattern of evidence. Being able to provide legislators with more than just anecdotal stories about motorcycle profiling and providing tangible evidence has proven far more impactful. One of the most effective tools in obtaining evidence of motorcycle profiling has been the use of public records requests to obtain law enforcement records which evidence motorcycle profiling by law enforcement. In fact, it can be said that their evidence is our evidence.
While there are a myriad of records that can be obtained via a public records request including emails, internet search histories, department cell phone records, training records, etc. we will focus on the ones most commonly associated with the average motorcycle profiling stop. Those records include:
Police Report
CAD Report
Dash Cam Video / Photos
Radio Traffic
Police reports can be excellent pieces of motorcycle profiling evidence since they are written in the officers own words. Additionally, most reports will indicate who the report was disseminated to. If we look at the following police report obtained via public disclosure we can see that in his own words the officer admits to profiling the group, following the group of motorcyclists and gathering intelligence because the motorcyclists were wearing colors, and based on his experience he knows the group to have been involved in criminal activity in the past. He makes no mention of the group actively committing any crimes or traffic infractions. Additionally,we learn that the report was disseminated to the FBI Gang Unit.
CAD Reports can be another useful piece of evidence of motorcycle profiling. CAD stands for Computer Aided Dispatch and is the communication record between dispatch and the officer's mobile computer. CAD reports identify the date and time of a call, the officers involved and all communications back and forth between the officer and dispatch such and driver's status and warrants checks, etc.
Dash Cam video can be incredibly persuasive evidence. In fact, in Washington State a motorcyclist was awarded a $90,000 stipulated judgment against the state patrol after being arrested and the arresting State Trooper was caught on his dash camera telling the motorcyclists he would arrest him for "Ahhh yeah, I'll think of something."
Radio Traffic can be an important piece of evidence as it records all radio communications that take place between any involved law enforcement officers and dispatch during an incident. When requesting radio traffic it is important to request all radio traffic 15 minutes prior to the incident until 15 minutes after the incident. You never know what you will hear on the radio traffic. In one recording obtained via public disclosure you actually hear the officer tell dispatch that he was too scared to ask the bikers he had stopped for their identification.
How To Obtain The Records
There are two ways to obtain law enforcement records. For federal agencies such as the ATF or FBI, you will want to us a Freedom of Information Act request. The Freedom of Information Act (FOIA) is a law that keeps citizens in the know about their government. The Freedom of Information Act (FOIA) provides that any person has a right, enforceable in court, to obtain access to federal agency records, except to the extent that such records (or portions of them) are protected from public disclosure by one of nine exemptions or by one of three special law enforcement record exclusions. A FOIA request can be made for any agency record. Before sending a request to a federal agency, you should determine which agency is likely to have the records you are seeking.
For state or local agency records you will want to use a public records request. Each state has their own public records laws which govern the release of public records, similar to the FOIA. A simple internet search will allow you to obtain specifics of your states public records laws and request process.
In most cases you will simply write a letter requesting the specific records you seek. Some states allow you to request the records via phone and many state agencies have web pages where you can make a public records request online. Many of these laws are similar to FOIA, but the similarities notwithstanding, you must be alert to recognize where there are important differences. These distinctions may arise in regard to the breadth of coverage of a disclosure exemption or in the implementation of response deadlines.
ALWAYS review the specific law and regulation you are working with before you proceed. Be aware that merely because your failure to comply with a particular requirement is not raised immediately at the administrative level does not ensure that the problem will not come back to haunt you should you seek judicial review.
Sample Public Records Request
Lakewood Police Department
1235 F.T.C Street
Lakewood, WA 98309
Records Request
Dear Records Request Officer:
On 2/27/10 at approximately 2:20pm, Unit #315 of the Lakewood Police Department was observed following and photographing a group of motorcyclists in the city of Lakewood.
Pursuant to RCW 42.17.250, the state open records act, I request access to and copies of:
– Any and all audio recordings, CAD Reports and or transcripts of any and all communications taking place between officers/agents involved.
-Any and all video recordings and or photographs obtained during the course of the above referenced investigation.
-Any and all officer reports, hand written notes, logs and voice recordings obtained during the course of the above referenced investigation.
-Detailed records showing any and all inquiries made to NCIC, WSIN, WSIS, Department of Licensing and Department of Corrections as part of the investigation referenced above, etc.
-Detailed report disclosing the final disposition of the information collected and the reason for the investigation.
I agree to pay reasonable duplication fees for the processing of this request.
If my request is denied in whole or part, I ask that you justify all deletions by reference to specific exemptions of the act.
Thank you for your assistance.
Sincerely,
State Specific Records Laws
Click or tap on the state listed below